Gas Mobile Home/Cottage Furnace

Contact Us For A Free Quote Today!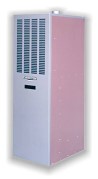 The Thermo Pride Story
Located right here in the United States, Thermo Products, makers of
Thermo Pride heating and cooling equipment, is known for superior
workmanship and product innovation. Thermo Products is committed to
producing handcrafted products that provide your family with
reliability, comfort, durability, quiet operation, and high efficiency.
You will have the peace-of-mind that comes from knowing your gas Thermo
Pride Mobile Home and Cottage furnace is anything but a mass-produced,
low-cost compromise between quality and price.
Reliability
When your current furnace fails, you'll want to replace it with one that
is both dependable and economical. The Thermo Pride GMD Mobile Home
furnace is designed and built specifically as a replacement fur¬nace, so
you can easily upgrade the heating or cooling system in your home. This
Thermo Pride furnace is designed to fit right into the space of your
old fur¬nace without costly modifications to your home's system.
"Peace of Mind"
Thermo Pride gas furnaces include a 10-year Peace of Mind Plus Limited
Warranty. If the heat exchanger fails within 10 years of the date of
installation, we will provide a replace¬ment furnace*. After the tenth
year, the heat exchanger continues to be covered by our transfer¬rable
Lifetime Limited Warranty. We also offer a full ten-year parts warranty
at no additional cost. Togeth¬er, these make up Thermo Pride's unique
"Peace of Mind" warranty…our assurance to you that, when you buy
Thermo Pride, you buy the best.
Comfort
Comfort is the purpose behind any heating system. "Temperature rise"
makes the difference between feeling warm, comfortable air from the
registers in your home or the feeling of cool air blowing across you
when the furnace is on. It is the difference in air temperature from the
point where it enters the furnace to the point where it exits. The
higher the temperature rise then the warmer the air is when it enters
the rooms of your home. Thermo Pride has a standard 70°F temperature
rise across its full line of furnaces. This is an air temperature up to
30°F warmer than other furnaces—providing a far superior comfort level.
Our Promise
Thermo Products is committed to providing you with the best product for your home and we remain dedicated to hometown values.
We're proud that Thermo Pride GMD Mobile Home and Cottage furnaces are manufactured in the United States out of American steel.
* Installation requirements must be met. See contractor for more information.