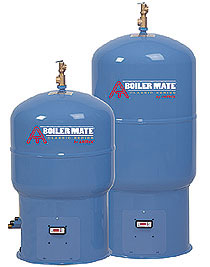 BOILERMATE?Indirect-Fired Water Heaters
Amtrol invented the indirect-fired water heater over 30 years ago,
redefining the best solution for fast, efficient and reliable hot water.
True to their heritage, BoilerMate Hot Water Makers? offer great value
and dependable performance with options to fit any installation and
budget.
High Density Poly Bottle withstands aggressive water.
Molded insulation minimizes heat loss.
Top or Bottom Mount Heat Exchanger.
Mechanical or Digital Temperature Control.
Flexible Warranty plan options.
Made in the USA.
Contact Us For A Free Quote Today!
---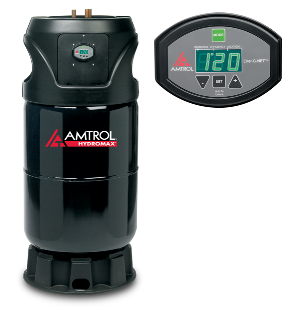 HYDROMAX?Indirect-Fired Water Heaters
Innovative design features and advanced control technology make
HydroMax Hot Water Makers? the industry's best indirect-fired water
heater. Outstanding hot water performance and the proprietary
Ener-G-NET? digital control make HydroMax the best water heating
solution for any home.
Modern, Appliance-Like Appearance
Molded Two-Piece Top Cover
DuraBase? Composite Stand
Ener-G-NET Control for on-demand fuel savings
Triple-Shell Construction provides strength and longevity
BiModal High Density Poly Bottle
Injection Molded Urethane Insulation
Deep Drawn Steel Shell
Modern Features and Convenience
Removable Heat Exchanger with Top Connections
Includes relief valve, blowdown tube and heat trap
Turbulator? Dip Tube reduces sediment buildup
Flexible Warranty Plan options
Made in the USA
Efficiency at its Best?
---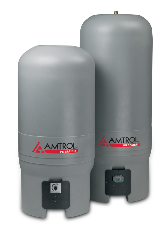 PREMIER?Commercial Indirect-Fired Water Heaters
When hot water supply is critical, Amtrol Premier Commercial Hot
Water Makers? ensure maximum output. Large heat exchangers and abundant
storage meet the hot water demands of today's luxury residential and
heavy commercial systems.
Abundant domestic hot water supply.
Commercial performance in a clean, attractive package.
Energy-saving insulation loses less than 1/2° F per hour.
Premium 316L Stainless Steel water reservior.
Removable heat exchangers for cleaning and service.
Multiple-Pass coils for improved performance.
Double-Wall coil option available on all models.
Dual Coil option with twin heat exchangers.
Made in the USA.
Efficiency at its Best?